Boiler Service, Repair, & Installation in Denver Metro Area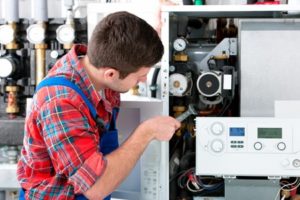 Here at Day & Night Mechanical we have a team of specialists who can aid you with any boiler services you need. We provide high quality, affordable service and repairs for boilers in Denver, Boulder, Brighton and all surrounding areas. We can also help you find a new boiler andwe provide boiler installation for affordable rates. No matter what boiler services you need, we are the HVAC company to call!
Our techs have extensive knowledge and experience with boiler service for all makes and models. No matter how large or small the issue is we can resolve your complication with precision. Feel free to call us anytime to schedule a free consultation.
Why do boiler problems occur?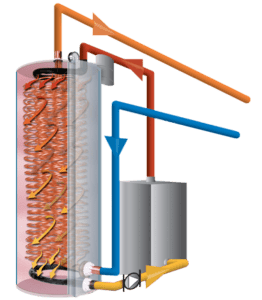 Just like with any other complex HVAC unit, there are a wide array of issues that can occur over the years that will either damage your boiler or decrease its efficiency.Because water is rapidly heated and then cooled in a boiler, leaks are always a major concern. They often take place around the boiler or the running pipes that lead into or out of the boiler itself.
Often condensation buildup will also freeze around the pipes or cause damaging rust. Another issue many boilers eventually face is the heating element going out.This will cause it to no longer bring the water up to the right temperature. Other even simpler issues can be as small as a pilot light going out. No matter what the reason is that your boiler no longer is functioning properly, we will be happy to visit your location and diagnose the issue.
How often should you maintain your boiler?
The answer to this will vary based upon the type of boiler you have. We will be happy to inspect your boiler and determine the best maintenance plan for the boiler type. During a maintenance call we will provide simple but important services such as:
inspecting water levels
checking oil pressure
checking gas pressure
checking condensate temperature
testing the pressure of the feedwater
measuring the boiler's operating temperature
visual assessment of the piping looking for corrosion, rust or other damage
When you need boilers service in Denver, turn to Day & Night Mechanical Solutions. We provide boiler repair and installation to Denver and all surrounding areas.