Amana Furnaces Installation in the Denver Metro Area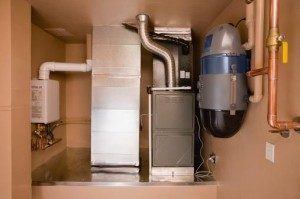 When you are hunting for a gas furnace for your home, you want something that will last forever. And, when you choose an Amana brand gas furnace you will receive a product designed to last for life. We provide installation & repair of Amana furnaces in Denver and surrounding areas for our clients because we believe they are some of the greatest furnaces around! They come with the best warranty programs in the heating and cooling industry and have proven their value in the market.
Not only are Amana furnaces backed by wonderful warranties, butwhen you choose us for installation you will have a system backed by our high quality of workmanship. Our attention to detail and highly trained HVAC techs means you can rest assured the product will be installed to the highest industry standards.
Features of Amana Furnaces
Amana offers a wide array of models to choose from and we will be happy to help you pick the perfect model for your home. Many furnace models offer variable and multi-speed performance. This wonderful feature provides enhanced indoor comfort by using a slow process to ramp up your thermostat setting instead of starting at full speed. This prevents the "cold air-blow" often associated with single-speed furnaces. You can find the highest level of energy-efficiency in gas furnaces by looking for the highest AFUE rating.
Each model will offer its own unique benefits and features, and not all the features listed below apply to every model.However, the following features are common to most Amana furnaces:
Up to 96% AFUE Performance
ComfortNet™ Communicating System Compatible
Heavy-duty Million-Aire® stainless-steel, dual-diameter tubular heat exchanger
Stainless-steel secondary heat exchanger
ComfortNet Communicating System compatible
Self-calibrating modulating gas valve operates with ComfortNet communicating two-stage or single-stage thermostats
Color-coded low-voltage terminals with provisions for electronic air cleaners and humidifiers
Efficient and quiet variable-speed airflow system gently ramps up or down according to heating or cooling demand
Durable SureStart® 110-volt Silicon Nitride Igniter
Self-diagnostic control board with constant memory fault code history output to a dual 7-segment display
Multiple continuous fan speed options for quiet air circulation
Auto-Comfort and enhanced dehumidification modes available
Quiet, variable-speed induced draft blower
Fully insulated heavy-gauge steel cabinet with durable baked-enamel finish
All models comply with California NOx emissions standards
We provide installation of a wide variety of Amana models. Check with us about availability in your location and discuss with us the best option for your home.
Quality Services You Can Trust
When you are looking to replace your furnace and you are in need of installation & repair of Amana furnaces in Denver, please give us a call. We are an HVAC company you can trust. Not only will we provide you with exceptional installation services, we will also be there to help you choose the perfect model for your home.