Water Heater Installation in the Denver Metro Area Installation & Repairs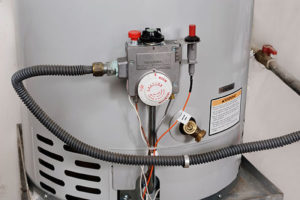 When your hot water heater no longer provides you with hot water, or has started running inefficiently, leaving you with a lack of hot water in the home, contact us for repairs or a new installation. We recommend the Bradford Power Vented Water Heater for new installs. 
Signs you may need water heater repairs or replacement are the following:
No hot water period
Very small amounts of hot water
Lukewarm water
Dirty water from shower
Strange noises from your water heater
If your water heater is demonstrating any of these signs, please contact us for repairs or replacement. Water heaters should also be maintained to ensure the longest lifespan possible. If you have not had your water heater serviced in a while and you believe it is running inefficiently please call us for maintenance services.
For the best water heaters service in Denver, contact Day & Night Mechanical Solutions. We provide premium water heater installation, repairs and maintenance for affordable rates.