It's our mission as a company to analyze each customer's comfort needs,recommend the best possible equipment to meet efficiency and comfort requirements, and to offer the best possible warranty for each job.
But we don't just stop at heating, ventilation and air conditioning. Our other HVAC Services in Denver include the following:
Home Air Cleaning Systems
Rebuilt Appliances
Tankless Water Heaters
Tank Water Heaters
HVAC-related services: the details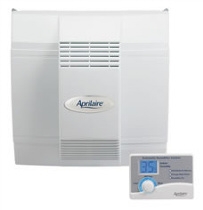 Obviously, the quality of your home's air should be of utmost important, as it greatly affects your family's health and comfort. If you're looking for a whole-house solution to clean up your indoor air, we're here to help. We specialize in installation of the Aprilaire family of indoor air quality products. These provide total temperature control, proper humidity and balance and generate cleaner, fresher air throughout your home. As an additional plus, these products can be easily installed in existing or new heating and cooling systems.
Looking to replace an appliance? We have many reconditioned washers, dryers, stoves, dishwashers and ranges, all of which come in different makes and models. Feel free to stop by to see what we have in stock; it can be ready for delivery today. We are one of the largest independent appliance dealers in Denver!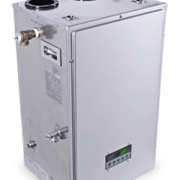 In addition to all of the other services we provide, our technicians are also pros at installing either traditional hot water heaters or the tankless types.We can go over the benefits of each kind; more and more people are opting for the tankless water heater these days, but there are still some advantages to the standard tanks.
For more information on our other HVAC services in Denver and the surrounding area, contact our team today.We're the licensed, insured company to trust for all of your air conditioning, heating and ventilation needs.
Nest Pro Contractor
Day & Night Mechanical solutions offers installation for all Nest products. Why should you have to figure out your thermostat? The Nest Thermostat learns from you. Just turn it up and down for the first few days. The Nest Thermostat will get to know the temperatures you like and when you like them. Then it programs itself and creates a schedule for you. The Nest Thermostat even learns from your home and figures out how it heats or cools, because no two homes are exactly the same. You can control it from anywhere. And its frosted display is beautifully designed to blend right in. The Nest Thermostat E's energy-saving features have saved people an average of 10% to 12% on heating bills and 15% on cooling bills. Based on typical energy costs, that's an estimated average savings of $131 to $145 a year.