Furnace Installation in the Denver Metro Area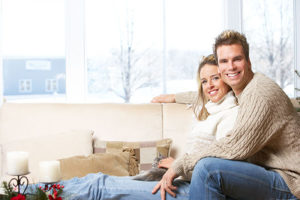 Choosing the right furnace for your home can be overwhelming. With so many brands, sizes and efficiencies which one is right for you? Here at Day & Night Mechanical Solutions, Inc. our goal is to help you choose the correct furnace to meet you and your home's needs.
These days, home owners search for all the value they can find in every household purchase they make. You're probably no different. So when the time comes to replace a furnace, or to install a totally new system, you want equipment that minimizes costs and delivers dependable comfort for your family – all year long.
We carry many different brands of furnaces such as Amana, Lennox, Armstrong and many more. With our ability to offer you a wide selection at reasonable prices, we are sure to find you the perfect match for your needs and budget.
With our many years of experience as an HVAC contactor, we will properly size your furnace to keep your home warm and cozy. Have you updated your windows or added extra insulation? If so, you may need a smaller furnace then you have now which will cut down on energy usage. Remember bigger is not always better! Do you have areas in your home that just don't seem to heat or cool correctly? You might want to consider a variable speed motor or we might suggest adding more return air. Whatever yourfurnace replacement worry is our estimators will make the proper recommendation to address your concerns.
80%-92%-98% AFUE what does it all mean???? Specifically, AFUE is the ratio of annual heat output of the furnace or boiler compared to the total annual fossil fuel energy consumed by a furnace or boiler. An AFUE of 90% means that 90% of the energy in the fuel becomes heat for the home and the other 10% escapes up the chimney and elsewhere. AFUE doesn't include the heat losses of the duct system or piping, which can be as much as 35% of the energy for output of the furnace when ducts are located in the attic, garage, or other partially conditioned or unconditioned space. . We all want to get the most for our money and we will be here to help you make the best decision possible.
When you're looking for a quality HVAC contractor to install your furnace in Denver, Lakewood, Littleton or the rest of the metro area, look no further. We are here to help and make your furnace installation worry free.