Quality Ductless Mini-Split Air Conditioning
If you are looking for an upgraded air conditioning system for your home, you should consider a ductless A/C system. This system is energy efficient, aesthetically pleasing and easy to install. We provide quality ductless (mini-split) A/C installation in Denver and all surrounding areas (including Boulder, Brighton and more). Call us today if you are interested in learning more about this energy efficient system. We will be happy to assist you with your questions and help you pick the perfect HVAC system for your needs.
Ductless Unit Heaters and Mini Split Systems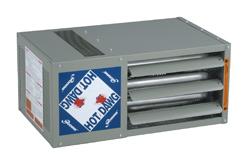 Do you need a unit heater for your garage or workshop? Or perhaps a mini-split heat pump (ductless heating) for your home? Talk to us at Day & Night Mechanical Solutions. We provide quality ductless heating and unit heaters installation in Denver. Unit heaters are the perfect solution for spaces without ductwork already in place. Or they can be used as a supplemental or more efficient version of heating in a large space with an outdated duct heating system. No matter what your reason for choosing a unit heater, you will find that these systems keep your workshop or garage comfortable year round.